Tuesday, October 31, 2017, is the opening night for Act II's Main Stage, featuring the blockbuster new stage play, The Rocky Horror Show. This ultra-campy cult classic features Gabe Arcineaga, Mary Jo Nelson, Kami Desilets, Maria Rose, Ted Rigney, Joey Martinez, Elvis Morales, and a host of other talented performers.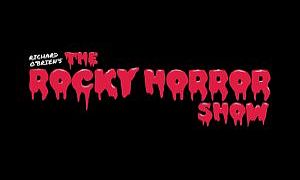 This humorous tribute to the science fiction and horror B movies of the late 1940s through the early 1970s tells the story of a newly engaged couple getting caught in a storm and coming to the home of a mad transvestite scientist, Dr. FrankNFurter. It is hilarious, gripping and haunting, all at the same time. Before the show, there will be a HUGE Halloween party, as well as costume contest, with prizes for the best costumes. This is certain to be an unforgettable, fun night! Tickets are selling fast, so click here to get yours now. If you can't make Opening Night, The Rocky Horror Show will be presented every Tuesday, Thursday and Saturday at 7:00 pm until the end of November.
More events in Puerto Vallarta.